Hey parents, did you get the memo?  Woodland inspired nurseries are going to be huge in 2017. It's cute. It's cozy. It's gender-neutral. What's not to love!?
How do we know this? Well, Pinterest released its Pinterest 100 board which predicts the 100 trends we are most likely to see in 2017, all based on saving and search data from 2016. Woodland nurseries happen to be up 97% in the last year.
In light of this bunny boom, we thought we'd help you out by sharing some of the ADORABLE woodland themed items we currently have in our Boutique.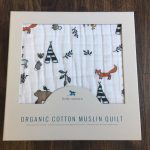 Little Unicorn Organic Cotton Muslin Quilt:
This breathable, natural cotton muslin quilt is loaded with four snug layers and a whole host of friendly forest characters. It's large (47" x 47") so you will get good use out of it over the years. Best of all, it promises to only get softer and cuddlier with each wash.
Milkbarn Organic: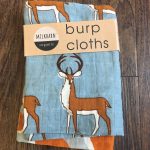 Burp Cloths:
Adding cute to the puke, these soft and ultra-absorbent cloths come in a two pack and are made with 100% certified organic cotton. They look and feel such high quality – they would make a great gift wouldn't they?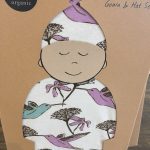 Newborn Gown and Hat set:
Speaking of gifts, how stinking cute is this Milkbarn Organic newborn set? This stylish box comes with an elastic bottom gown and knotted hat, all Hummingbird themed and sized 0-3 months.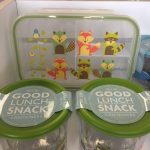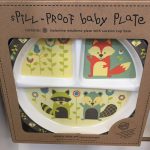 SugarBooger's 'What Did the Fox Eat?' collection:
All BPA free, this range is not just cute, but smart! To be honest, the plate had us at 'spill-proof.' Sure your little one might like working on his / her baseball pitch using oatmeal, broccoli or pasta, but with a removable suction base, at least the plate will stay in place.  Every little helps right? As well as the matching snack pots and lunch container, we also stock the matching silverware set in the Boutique. Just the right size for tiny hands to grip, the set comes with a case (ideal for on-the-go) that can also be personalized.
If some of these designs came in adult size, we'd be all over them. Cool, cute and comfy, woodland has never looked so classy! Or calming. They are all the c's!  A variety of sizes and prints are available.
Anything catch your eye here? Pop in to the Boutique to feel the quality for yourself – we'd love to see you sometime soon.