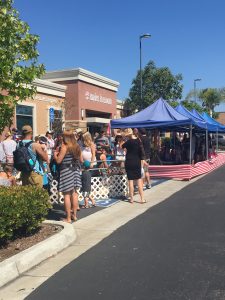 What a party to remember! A big thank you to everyone who attended our Babies in Bloom Birthday Extravaganza – it was so good to see you and your beautiful growing families.
Our hearts are warmed and overwhelmed by the support that our community continues to show not just us, but each other too. We are so proud to offer a safe sanctuary for all parents and parents-to-be to meet, learn, support and shop small.  What an honor it is to watch parents grow in excitement and confidence, as well as share their valuable experiences, via our facilities. We think we have the best job in the world, and today's birthday fun just proved it!
Our doors opened at 9am, offering the first 50 families a special gift bag with purchases, followed by a completely free pre-natal yoga class for those moms-to-be looking for ways to relax and bond with their growing baby. (If you missed our free taster, but are interested in yoga classes, check out our events calendar – we run classes twice a week at the boutique.)
We were also so lucky to host a Hullaballoo concert for our families. There was a sea of toddler wiggles, clapping hands and musical instruments throughout the performance!  Our favourite was definitely the 'Sippy Cup' song for coffee loving Moms. We triple challenge you to get this song out of your head. We haven't stopped singing it yet. 'She's got a growwwwn up sippy cup, she goes to Starrrrbucks to fill it up….'
https://www.youtube.com/watch?v=jSXjlvdziQw
We're hoping the adorable petting zoo from Nettie's Party Pals, the free pony rides on the adorable 12 year old Magic, the bounce house, the carnival games and yummy popcorn meant that your little ones napped like champions for the rest of the afternoon / that night. We certainly did!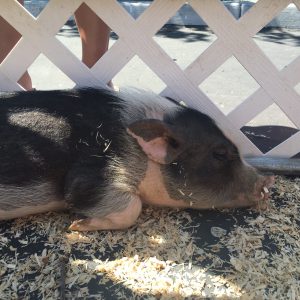 If you were unable to stay for the afternoon to attend the Babywearing and Car Seat 101 classes – fear not, we also have those running throughout the month at the Boutique. Again just check our class calendar for future dates.
And finally for those who entered our raffle on the day, we sure hope you were victorious! There were some fabulous prizes were up for grabs – enjoy!
Now the big question….how do we top that for next year's birthday?