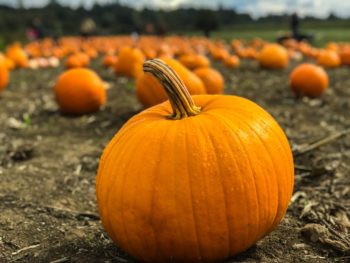 There's a lot to love about October:
You've got the school run nailed by now. #pro
You get to dress your little ones up outrageously cute for most of the month – and yourself too!
You get to eat your kids Halloween candy once they go to bed (go on, admit it!)
There's pumpkin spiced lattes in the world again. Oooh and pumpkin pie! Lots of lots of pie! Mmmmm.
These are all great reasons to love October. BUT, the biggest reason we adore October is, it's KIDS FREE SAN DIEGO month! That means FREE admission to some of the biggest attractions in San Diego throughout the whole of October for your biggest kids – from the San Diego Zoo to the USS Midway Museum.
We don't know about you, but after a packed summer of fun, and with Halloween, Thanksgiving and Christmas costs looming, this free-ness is sweet music to our ears! You can download your free entry coupon here.
As well as all of these amazing offers, here are some of our favorite FREE family things to do a little closer to home in North County.
Firstly, if you don't already, pick up a copy of Family Magazine next time you are at Babies in Bloom. It doesn't cost a dime and it's your new secret mom fun weapon. It is LOADED with events each and every month – a lot of which are free – so get planning!
October is prime tide pool season – the tides are often negative or below sea level meaning MUCH more to see! Your little explorers could kill hours on a tide pool adventure. Add a home-made picnic and you have yourself a cheap day out! Check out the best spots in North County here.
It's easy to take the beach for granted when you live so close to it, but why not re-brand a day at the beach. Plan a beach treasure hunt at your local! You can bury colorful ping pong balls, small toys etc and give the big kids clues and directions from the comfort of your beach chair! Just don't bury any important toys in case you lose them… you know, the kind that will lead to a code red melt-down if lost at sea!
If you love babies in Halloween costumes, you'll love dogs in fancy dress! You and your little people will be all smiles, laughs and 'awwwwws' at the FREE Howl-o-Ween Doggie Costume Contest & Parade at Bates Nut Farm on October 29th. batesnutfarm.biz
Look out for FREE seasonal kids' crafts at your local stores – Lakeshore Learning Store for example offers free crafts for ages 3 & up throughout October (702 Center Dr., San Marcos).
And of course, there's always us at Babies in Bloom. We're conscious of family budgets all year round, so we like to offer free and low cost services to parents looking for support! Check out our wide range of classes and support groups here and make us part of your Fall plans!
Happy October-ing! And happy saving!