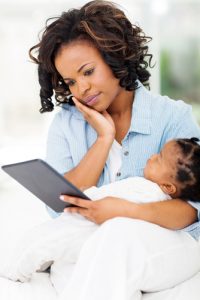 It was 'Ask a Stupid Question day' this week. There really is a day for everything now isn't there?
It did get us all thinking though. In particular about pregnancy and those early days of motherhood when you had SO many questions that you were just too afraid to ask other moms, family, friends, even doctors.
Like, what if I go to the bathroom when giving birth?
Will my vagina return to normal?
Why is my baby's poop that color?
Am I holding my baby too much?
How long is it OK for a baby to cry?
Do I sterilize the pacifier after every use?
Can I have a glass of wine if I am breastfeeding?
The list is endless. The truth is, even if you have read all the books, you are never fully prepared for the real thing. Motherhood is a never ending learning path. With every new joyous milestone or phase comes new questions and concerns.
But for some reason, many moms will be too embarrassed to ask certain questions out loud. They will spend time furiously searching pages and pages of google searches instead, seeking both answers and reassurance there. Why? Maybe they feel that they should already know this. That it is too trivial or too obvious to ask out loud. Maybe they feel silly or embarrassed. Maybe they feel that it should all be instinctual now they are moms – they should know their child best after all. And if they don't have that instinct, have they failed somehow? They can't let anyone know….
It's only later on, often when moms have found their confident stride, that they realise that a lot of other moms all had the exact same questions or worries at the same time. They all just kept quiet for fear of looking silly.
The truth is there is no such thing as a stupid question in motherhood, except the one that you choose not to ask. So ask it loud and ask it proud. Always. Keep learning, keep growing and most importantly, keep sending the elevator back down for new moms and moms-to-be. Share your experiences with them – and dads too – and tell them what your own silly questions and thoughts were once upon a time. It's so important that we club together and encourage parents to open up to us, without any fear of judgement. Because the truth is, half the time, we all feel like we are winging this don't we? There is always more to learn and certainly many, many more questions to come.