Choosing Safe Toys for All Ages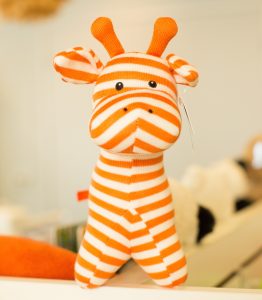 Is it just us, or does your holiday gift list seem to keep growing each year?
There's all those 2016 babies that your family and friends have brought in to the world; all those new 'best friends' that your little ones have made; perhaps even new kids in the neighborhood to buy for now.
Despite best intentions, there aren't always enough hours in the day to keep on top of the list, meaning there is always an inevitable last minute gift dash, be it in-store or online.
With thousands of toys to choose from, and budgets to be mindful of, it's tempting to just grab the first bargain you see. But, is it going to be safe?
And are the toys your own kids receive going to be safe?
The truth is, toys can pose serious health risks if they aren't properly made or designed. According to the U.S. Consumer Product Safety Commission, there were about 254,200* toy-related injuries treated in U.S. hospital emergency departments in 2015 – 73 percent happened to children under the age of 15 and 35 percent happened to children under the age of 5.
With this in mind, here are some toy buying, and toy receiving, tips for the holiday season:
Check the toy for age, skill level, and developmental appropriateness before purchasing, or before allowing them to be played with
Avoid toys that shoot or include parts that fly off. Toys should have no sharp edges and be sturdy enough to withstand impact without breaking, being crushed, or being pulled apart
Look for safety inspection labels – "ATSM" means the toy has met the American Society for Testing and Materials standards
For children under three, avoid toys with small parts which can cause choking. This includes magnets, deflated balloons and button batteries. Rule of thumb: If the piece can fit inside a toilet paper roll, it is not appropriate for kids under age three
Do not give toys with ropes and cords or heating elements
If you are going to buy sports equipment for older kids, always accompany it with protective gear: e.g helmet (sized to fit) and kneepads with a skateboard. Or if budget doesn't allow, speak to the parents about the additional safety purchases needed before use
Be aware of lead in toys and educate yourself not only about the type of toys that have been recalled / those most likely to contain lead in the paint, but also the symptoms of lead poisoning
Do not give crayons and markers unless they are labeled "nontoxic".
If you are worried, confused, or simply stuck on ideas for age appropriate holiday toys, then please pop in to our Boutique, where our girls will be more than happy to help you complete that ever growing gift list!
*Cuts, scrapes, and bruises were the most common toy-related injuries, with most injuries affecting the head or face. Out of a total of 50 categories of toys, non-motorized scooters were involved in one out of every four injuries