Parent Education Classes
BabyFest
BabyFest is our signature annual event that celebrates all things baby.
We bring together companies selling the best products, local experts, and new and expecting parents for a day of learning, product demonstrations, and a chance to win prizes and meet other parents.
Baby Fest is always a customer favorite! Parents tell us how much they love attending each year and how much they learn from our speakers and panel experts.
Babysitter Training
The Child & Babysitting Safety Class is a community education program designed to teach youths, age 11 and older, basic care techniques and child safety for infants and children. This $50 class is a hands-on program where the participants can practice their infant care skills on dolls and manikins, as well as other babysitter activities!
Some of the topics covered include:
• Starting Your Business
• Playtime Safety
• Home Safety
• Infant and Child Feeding
• Diapering Procedures
• Bedtime
• Choking and CPR
• Basic First Aid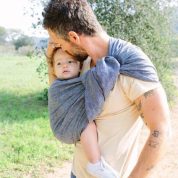 Babywearing Basics
Babywearing is beneficial for both you and your child for many reasons – including bonding, convenience and safety. Come and learn about the different types of carriers and which might be a good fit for your family. We will have several different carriers available for you to try, too!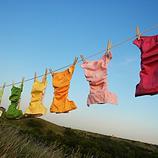 Cloth Diapering 101
Are you interested in learning more about the how-tos of cloth diapering? Meeting other parents who choose to diaper in cloth? Learning more about the health and environmental issues surrounding diaper usage? Join us to learn more about your options – these aren't your grandma's diapers.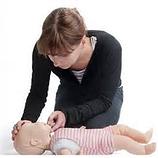 CPR & First Aid
The skills covered in this class include: adult, child, & infant (pediatric) CPR, choking for the conscious and unconscious victim, and the use of an Automated External Defibrillator (AED). Each participant will receive a course completion card valid for two years. This course is ideal for schools and students, new parents, grandparents, babysitters and others interested in learning how to save a life.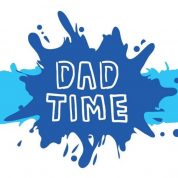 Dadurday: Dad Time
Calling all North County Dads! Join new or expectant dads at Babies in Bloom for an afternoon gathering to build a community around the successes and challenges of fatherhood. Meet with us and discuss what to expect when entering fatherhood as well as the best way to navigate challenges and support your partner once your baby arrives.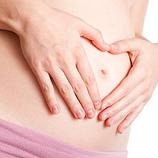 Early Expectations
Designed to be taken during the first trimester of pregnancy, this one-session class help you understand and prepare for the physical and emotional changes you can expect in the first three months of your pregnancy. We will discuss common discomforts and remedies, prenatal screening tests, and fetal development. We will also offer tips for eating well, staying active, and keeping you and your baby healthy. Take this class early in your first trimester.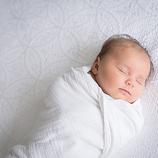 Gentle Sleep Coaching
Finding it difficult to get your child to sleep through the night? Suffering from sleep deprivation yourself because of it? Dream of setting a regular sleep schedule for your little one? Feel as if you've tried everything? Like you need a sleep miracle? Attend a class or workshops and have sweet sleep.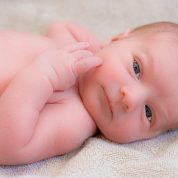 Homeopathics and Essential Oils for Infants & Families
Come spend an evening with us! Learn about safer, more effective ways to care for your family. This class is designed as an introduction to homeopathy and oils, but we welcome those with more experience to come and have any lingering questions answered. Infants in arms welcome.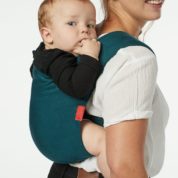 Intro to Back Carries
This $20 class is designed for caregivers who are experienced and proficient with carrying baby in a front carry and now that baby is bigger you are ready to carry on your back. Carrying on the back is more comfortable for the caregiver as it works with your center of gravity rather pulling against it. In this setting, baby should be at least 6 months old and able to push themselves independently into the sitting position.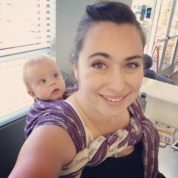 Intro to Back Wrapping
This $20 class is designed for people who are experienced and proficient with using a woven wrap to carry baby in a front facing in carry. In this setting, if you're wanting to learn basic back carries, baby should be at least 6 months old and pushing themselves independently into a sitting position.* This will be a one hour, workshop style class!
*It is possible to back carry a younger child. If this is your desire we recommend scheduling a one on one consultation appointment to better suit your needs.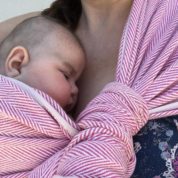 Intro to Wovens
Are you interested in learning about how to use woven wraps for baby carrying? Have you tried a stretchy wrap but found that the material didn't lend your body enough support? Join Katie in a one hour, $20 class that will go over the key differences between woven's and other carriers and learn a couple different ways to wrap your woven around you and your baby.
Introduction to Solids
Join Registered Dietitian and pediatric nutrition expert, Rachel Rothman, MS, RD, CLEC to guide you through introducing solids to your little one.  Throughout the class Rachel will guide you, step by step, toward establishing a nourishing relationship with your child.  Students will learn about key nutrients for your baby's development, what foods to select at each age, and the strategies for how to feed your growing child.  The class will review several popular approaches for starting babies on the journey to solids, from purees to baby-led weaning, and help calm any of your feeding fears.  You will leave class ready and excited to start or continue the food and nutrition journey with your little one.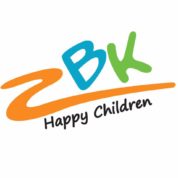 Learning to Play by Zone for Babies and Kids
Create wonderful memories and connect with your child and friends through early stimulation classes. Walk side by side with your child and understand what they need to be happy and fulfilled at each stage of development. Learning to Play is a perfect class to sing, dance, create, share, explore, and learn Spanish vocabulary. Build a happy and respectful community around your family and discover about the power of Patuque at some of our classes. Ages (6M – 4 y/o).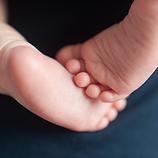 Newborn Care
Learn the essentials of newborn care and the very latest in the American Academy of Pediatrics safety guidelines. This class gives solutions for common challenges and gives parents the information they need to make the best, and safest, choices for their infant. Topics include: Appearance, Senses & Brain Development, Understanding Cues, Crying and Comfort Techniques, Eating, Diapering, Cleaning, Sleeping, Health & Safety.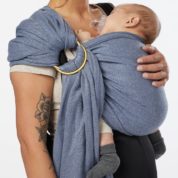 Ring Slings: Tips & Tricks
Are you brand new to ring slings? Do you have one you just can't quite get right? Do you already love your sling but want help learning different carriers? Join one our Babywearing Educators for a one hour, $20 class to answer your questions and go over some tips are tricks for getting the most use out of your sling!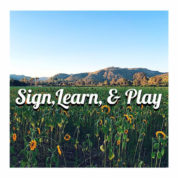 Sign, Learn, & Play
We all know communication is the foundation of a solid relationship; Teaching your baby/ toddler American Sign Language will be giving them tools to express their thoughts, ideas, and preferences. ASL opens a window into your child's mind and personality. These classes are an opportunity to learn and bond with your child while learning a new language. When it comes to learning any language, it takes consistency and practice, but you will be thrilled when your child is communicating with you. Available as a 6 week or as two 3 week mini series, it's designed for babies and toddlers 6 months-5 years old. You will be using songs, books, imaginative play to help you and your child learn the signs. Be sure to bring a blanket or yoga mat to sit on. The class will be 45 mins long, each week we will spend 30 mins learning 12-15 new signs. The last 15 minutes we will be spending on reviewing what we learned. Each class will be imaginative, fun, and educational! Each week the theme for the next weeks class will be posted. There will be an email list signup sheet at the end of each class. You will be emailed what we learned for that week so you can practice and review with your child at home and use during your everyday life!
Click here for more information on pricing and registration!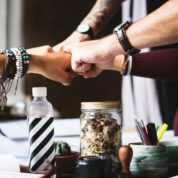 Special Needs Parent Connection
This parent to parent support group is led by two mamas with their own special needs kiddos. As parents of special needs children, we know first hand how isolating and challenging this journey can be when you lack a village of peers. We wanted to create a place for all parents in search of support, understanding and most importantly, community as we raise our children with special needs.
Open to all parents; whether your child has a formal diagnosis or not. Join us for an evening of sharing, listening, and learning from each other's journeys.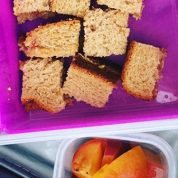 Toddler Nutrition
Once your little has a strong grasp of solids, how do you keep the will to help you understand your toddler's picky eating behaviors and feeding challenges. The class will teach you to navigate normal toddler eating behavior, and how to properly nourish your child and meet their nutritional needs. You will discover strategies for managing picky toddler eating and make peace with your toddlers eating behaviors. Practical suggestions and advice in this class will help you learn to cope with difficulty and create a peaceful environment at meal time.