Parent Education Classes
Babysitter Training
The Child & Babysitting Safety Class is a community education program designed to teach youths, age 11 and older, basic care techniques and child safety for infants and children. This $50 class is a hands-on program where the participants can practice their infant care skills on dolls and manikins, as well as other babysitter activities!
Some of the topics covered include:
• Starting Your Business
• Playtime Safety
• Home Safety
• Infant and Child Feeding
• Diapering Procedures
• Bedtime
• Choking and CPR
• Basic First Aid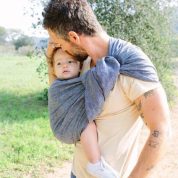 Babywearing Basics
Babywearing is beneficial for both you and your child for many reasons – including bonding, convenience and safety. Come and learn about the different types of carriers and which might be a good fit for your family. We will have several different carriers available for you to try, too!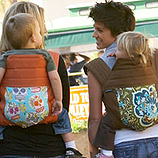 Babywearing Clinic
Do you have questions concerning one of your carriers? Wondering if there is something you need to change or if your baby is in the carrier correctly? Bring your carrier, your baby, and your questions to our Babywearing Clinic with our trained babywearing consultants for group discussion and hands on help. Get the tips and tricks you need to leave the store feeling ready to wear your baby more comfortably.
Please note that Babywearing Clinic is not a one-on-one setting. If you are needing a complete personal instruction on carriers, we recommend setting up a one-on-one consultation with Ali or Karen to go over all of the different types of carriers we have to offer.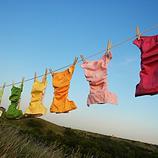 Cloth Diapering 101
Are you interested in learning more about the how-tos of cloth diapering? Meeting other parents who choose to diaper in cloth? Learning more about the health and environmental issues surrounding diaper usage? Join us to learn more about your options – these aren't your grandma's diapers.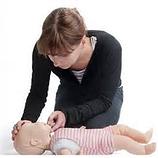 CPR & First Aid
The skills covered in this class include: adult, child, & infant (pediatric) CPR, choking for the conscious and unconscious victim, and the use of an Automated External Defibrillator (AED). Each participant will receive a course completion card valid for two years. This course is ideal for schools and students, new parents, grandparents, babysitters and others interested in learning how to save a life.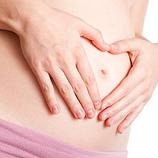 Early Expectations
Designed to be taken during the first trimester of pregnancy, this one-session class help you understand and prepare for the physical and emotional changes you can expect in the first three months of your pregnancy. We will discuss common discomforts and remedies, prenatal screening tests, and fetal development. We will also offer tips for eating well, staying active, and keeping you and your baby healthy. Take this class early in your first trimester.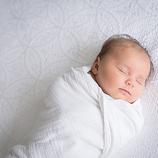 Gentle Sleep Coaching
Finding it difficult to get your child to sleep through the night? Suffering from sleep deprivation yourself because of it? Dream of setting a regular sleep schedule for your little one? Feel as if you've tried everything? Like you need a sleep miracle? Attend a class or workshops and have sweet sleep.
Introduction to Solids
As your little one grows, you'll be facing some new choices. This class will guide you through the nutrition process: from what and how to feed your baby, to the key nutrients required for healthy development. I will also provide a short cooking demonstration featuring recipes that are perfect for baby and easy for parents. Please feel free to bring your little one. This class is ideal as an overview for all parents, even if your child has already started solid foods, and features ample time for questions.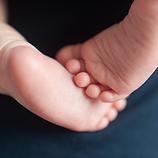 Newborn Care
Learn the essentials of newborn care and the very latest in the American Academy of Pediatrics safety guidelines. This class gives solutions for common challenges and gives parents the information they need to make the best, and safest, choices for their infant. Topics include: Appearance, Senses & Brain Development, Understanding Cues, Crying and Comfort Techniques, Eating, Diapering, Cleaning, Sleeping, Health & Safety.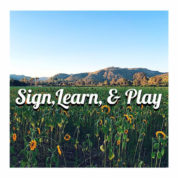 Sign, Learn, & Play
We all know communication is the foundation of a solid relationship; Teaching your baby/ toddler American Sign Language will be giving them tools to express their thoughts, ideas, and preferences. ASL opens a window into your child's mind and personality. These classes are an opportunity to learn and bond with your child while learning a new language. When it comes to learning any language, it takes consistency and practice, but you will be thrilled when your child is communicating with you. Available as a 6 week or as two 3 week mini series, it's designed for babies and toddlers 6 months-5 years old. You will be using songs, books, imaginative play to help you and your child learn the signs. Be sure to bring a blanket or yoga mat to sit on. The class will be 45 mins long, each week we will spend 30 mins learning 12-15 new signs. The last 15 minutes we will be spending on reviewing what we learned. Each class will be imaginative, fun, and educational! Each week the theme for the next weeks class will be posted. There will be an email list signup sheet at the end of each class. You will be emailed what we learned for that week so you can practice and review with your child at home and use during your everyday life!
Click here for more information on pricing and registration!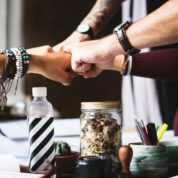 Special Needs Parent Connection
This parent to parent support group is led by two mamas with their own special needs kiddos. As parents of special needs children, we know first hand how isolating and challenging this journey can be when you lack a village of peers. We wanted to create a place for all parents in search of support, understanding and most importantly, community as we raise our children with special needs.
Open to all parents; whether your child has a formal diagnosis or not. Join us for an evening of sharing, listening, and learning from each other's journeys.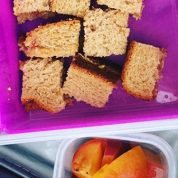 Toddler Nutrition
Once your little has a strong grasp of solids, how do you keep the will to help you understand your toddler's picky eating behaviors and feeding challenges. The class will teach you to navigate normal toddler eating behavior, and how to properly nourish your child and meet their nutritional needs. You will discover strategies for managing picky toddler eating and make peace with your toddlers eating behaviors. Practical suggestions and advice in this class will help you learn to cope with difficulty and create a peaceful environment at meal time.