Postpartum Classes
Baby & Me Yoga
Newborns to crawling – This class covers all areas – yoga for mom, yoga for baby and most importantly, an opportunity for a deeper bonding experience between mother and child.  We sing baby yoga songs, help guide our little ones through some baby yoga, and of course try to get some poses in to help support mom!  Anything goes in this class, so please feel welcomed and know you can feed, change, bounce, sit, or do whatever supports you and baby best. Mamaste!
Babysitter Training
The Child & Babysitting Safety Class is a community education program designed to teach youths, age 11 and older, basic care techniques and child safety for infants and children. This $50 class is a hands-on program where the participants can practice their infant care skills on dolls and manikins, as well as other babysitter activities!
Some of the topics covered include:
• Starting Your Business
• Playtime Safety
• Home Safety
• Infant and Child Feeding
• Diapering Procedures
• Bedtime
• Choking and CPR
• Basic First Aid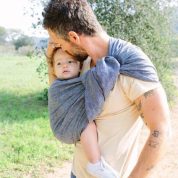 Babywearing Basics
Babywearing is beneficial for both you and your child for many reasons – including bonding, convenience and safety. Come and learn about the different types of carriers and which might be a good fit for your family. We will have several different carriers available for you to try, too!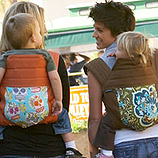 Babywearing Clinic
Do you have questions concerning one of your carriers? Wondering if there is something you need to change or if your baby is in the carrier correctly? Bring your carrier, your baby, and your questions to our Babywearing Clinic with our trained babywearing consultants for group discussion and hands on help. Get the tips and tricks you need to leave the store feeling ready to wear your baby more comfortably.
Please note that Babywearing Clinic is not a one-on-one setting. If you are needing a complete personal instruction on carriers, we recommend setting up a one-on-one consultation with Ali or Karen to go over all of the different types of carriers we have to offer.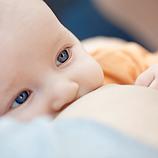 Breastfeeding 101
One of the key ingredients for a successful breastfeeding experience is education! Learn techniques that will help you both get off to a good start and avoid common problems. Topics include latch and positioning, knowing when and how much to feed your baby, and how to know that baby is getting enough. Partners are welcome and encouraged to join you!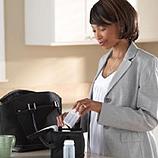 Breastfeeding for Working Mothers: Planning, Preparing, & Pumping
Many new moms worry that continuing to breastfeed once they return to work will be too difficult. It can be done! Gain confidence and learn that with a little planning, you can successfully continue breastfeeding well beyond maternity leave.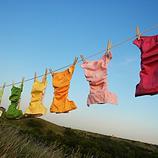 Cloth Diapering 101
Are you interested in learning more about the how-tos of cloth diapering? Meeting other parents who choose to diaper in cloth? Learning more about the health and environmental issues surrounding diaper usage? Join us to learn more about your options – these aren't your grandma's diapers.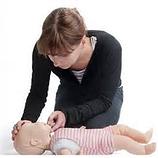 CPR & First Aid
The skills covered in this class include: adult, child, & infant (pediatric) CPR, choking for the conscious and unconscious victim, and the use of an Automated External Defibrillator (AED). Each participant will receive a course completion card valid for two years. This course is ideal for schools and students, new parents, grandparents, babysitters and others interested in learning how to save a life.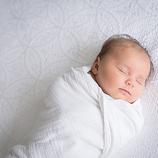 Gentle Sleep Coaching
Finding it difficult to get your child to sleep through the night? Suffering from sleep deprivation yourself because of it? Dream of setting a regular sleep schedule for your little one? Feel as if you've tried everything? Like you need a sleep miracle? Attend a class or workshops and have sweet sleep.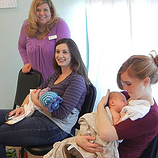 Lactation Lounge
Do you have questions about breastfeeding? Would you like to weigh your baby and see how he/she is growing? Would you like to meet other new mothers and babies? Join us for our Breastfeeding Support Group! This group is open to all mothers in the community and is facilitated by an International Board Certified Lactation Consultant. We meet every Tuesday and Friday to provide encouragement and foster a sense of community. Registration is not required and the class is free.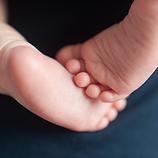 Newborn Care
Learn the essentials of newborn care and the very latest in the American Academy of Pediatrics safety guidelines. This class gives solutions for common challenges and gives parents the information they need to make the best, and safest, choices for their infant. Topics include: Appearance, Senses & Brain Development, Understanding Cues, Crying and Comfort Techniques, Eating, Diapering, Cleaning, Sleeping, Health & Safety.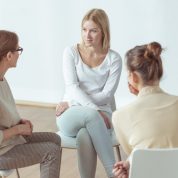 Postpartum Support Group
Weekly postpartum support group designed for increased support after baby is born and beyond. Many mothers struggle with postpartum depression and/or anxiety. Join us for support from a licensed Marriage and Family therapist and gain a deeper connection with other mothers. Every mother deserves to have a safe and comfortable space to share her thoughts and feelings while learning better ways to cope. Children under one year are welcome to attend with mother.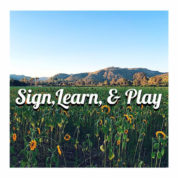 Sign, Learn, & Play
We all know communication is the foundation of a solid relationship; Teaching your baby/ toddler American Sign Language will be giving them tools to express their thoughts, ideas, and preferences. ASL opens a window into your child's mind and personality. These classes are an opportunity to learn and bond with your child while learning a new language. When it comes to learning any language, it takes consistency and practice, but you will be thrilled when your child is communicating with you. Available as a 6 week or as two 3 week mini series, it's designed for babies and toddlers 6 months-5 years old. You will be using songs, books, imaginative play to help you and your child learn the signs. Be sure to bring a blanket or yoga mat to sit on. The class will be 45 mins long, each week we will spend 30 mins learning 12-15 new signs. The last 15 minutes we will be spending on reviewing what we learned. Each class will be imaginative, fun, and educational! Each week the theme for the next weeks class will be posted. There will be an email list signup sheet at the end of each class. You will be emailed what we learned for that week so you can practice and review with your child at home and use during your everyday life!
Click here for more information on pricing and registration!
Toddler & Me Yoga
Crawlers & up – Is your yoga baby ready to take it to the next level? Join us for a little mover's introduction to yoga postures and centering practices through music, story, and play. This 30-minute class will include lots of interaction between little ones and their grown-ups, with much to keep little bodies and minds engaged. Walkers, wigglers, scooters, and climbers welcome… and multiple child families, too! Please bring a mat, which you may share.