Happy World Breastfeeding Week!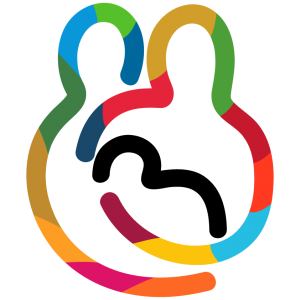 It's that time of year again where moms across the globe unite to celebrate the importance, beauty and benefits of breastfeeding.
A time where we realize how far society's come in supporting mothers who choose to nurse….but yet sadly also a time to consider how far we still have left to go.
Yes we've seen an increase in educational literature and campaigns. We've seen improved public facilities and more accommodating employees. We've even got celebs like Liv Tyler, Chrissy Teigan and Mila Kunis now openly talking about breastfeeding, even sharing 'brelfies' on social media.
But progress is slow. Breastfeeding is far from being normalized in the mainstream.  There is still that ongoing fear of being judged in public. Still a need to be seen as 'covering it up' / hiding away. I mean even Mila Kunis has been publicly shamed for nursing in public without a cover. (We loved her response by the way: 'If it's not for you, don't look!').
While evidence that breastfeeding benefits women, children, as well as communities and societies, has never been stronger, breastfeeding rates have remained stagnant for the last 20 years says the World Health Organization.
So, this year's theme for World Breastfeeding Week is all about the bigger picture – breastfeeding's role in sustainable development. Because as the WHO says: "breastfeeding is not only the cornerstone of a child's healthy development; it is also the foundation of a country's development. In fact, supporting breastfeeding is one of the smartest investments countries can make in the wellbeing of their citizens — and thus, in their own long-term strength."
The aim is to therefore stop people seeing breastfeeding as isolated acts in society, but rather, acts FOR society. It's something that benefits everyone, so should be championed by everyone.
The WHO is encouraging people to "support mums to breastfeed anytime, anywhere," highlighting that ALL of society has a role to play in making our communities more breastfeeding-friendly. We all need to do and ask for much more to normalize breastfeeding. More brelfies. More conversations about it (the good and the hard!). More funding. More education. More shared experiences. More public kindness and understanding. More welcoming locations/facilities for moms to use. More employee support – and rights.
As always, we are 100% behind this year's World Breastfeeding Week. But more than that, we understand our ongoing role and responsibility in this powerful movement. We feel so lucky to have our village of parents and professionals, both on and off line, to provide such a strong and accessible year round support network for new moms and moms-to-be. From social media community chats to Breastfeeding 101 classes, Lactation Lounges, and workshops on returning back to the workplace post baby, we are arming parents with confidence and knowledge on how to make breastfeeding really work for them – for as long as they wish. We work hard to prepare moms ahead of baby's arrival, so they know what to expect, as well as help them to finish nursing on their terms –not because of social pressures, glares and nerves.
Keeping doors permanently open on this subject matter and empowering our local mamas with kindness and encouragement is how we can ALL best support this cause – both for Breastfeeding Week, and beyond. Onwards we march!