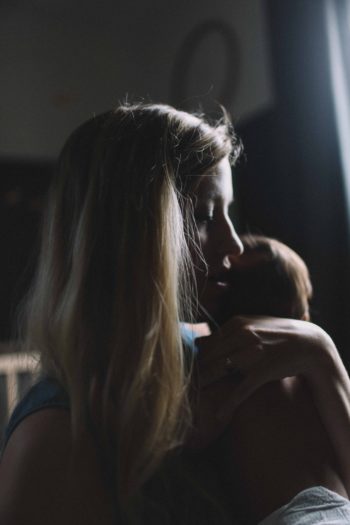 While the physical act of breastfeeding typically involves just two people – mom and baby – (or more if you are tandem feeding, go mama!), many who have successfully been through this journey will tell you about the importance of others.
Even when breastfeeding comes easy, it's hard. Understatement of the year!! It's exhausting. And when it doesn't come easy, it's stressful AND exhausting. You can feel robbed of all those perfect breastfeeding images that you nursed in your head while pregnant. Cue the Friend's intro music….'So no one told you life was gonna be this way' (clap, clap, clap, clap, clap).
But true to the Friend's tune, there are people that can be THERE FOR YOU! Your partner, your midwife, your peers, your local community – and even your boss – can all have a supporting role to play in helping you give your baby the best start in life.  For many moms, this idea of teamwork and the realization that it's not just 'all on them' is a welcome relief.
Shouting about available breastfeeding support is one of our favorite past times, so we're thrilled to see that this year's theme of World Breastfeeding Week (1-7 August 2017) is all about 'working together.' It will focus on partnerships that help protect, promote and support breastfeeding, those who help moms find their true allies- and find their feet.
We recognize the role that we can play and the responsibility we have here in North County to make a difference – our doors, our arms, our ears and our hearts are always open to those who need it! You can find support (and new friends) at our Breastfeeding 101 classes, where we talk about common, problems, techniques and positioning, as well as our Lactation Lounge every Tuesday and Friday. The Lactation Lounge is a free support group with an International Board Certified Lactation Consultant who answers your questions (no question is a stupid question btw!), provides encouragement and promotes confidence. We're here to remind you not just how amazing your body is, but how amazing a job you are already doing with your little one.
We also offer one-on-one customizable sessions with a certified lactation consultant, as well as a Breastfeeding for Working Mothers class which will help you plan and prepare for your return to work. For all of our classes, feel free to bring your partners – it's important for them to educate themselves about how they can best support you through this experience.
You can also find support via our online community – the Babies in Bloom Lactation Lounge on Facebook – a judgement free zone and closed group where you can ask for advice on things that are troubling you.
Please share this post during World Breastfeeding Week and beyond – let's make it our mission to let our friends and family in North County know where we are and that we are always there for them, through the good, the bad and the leakiest of times. Let's make some noise, gain some attention and widen our pool of supporters. Because together, we will make that difference.