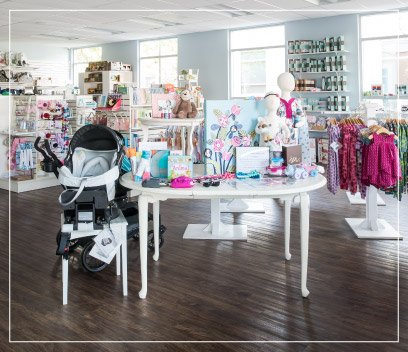 Babies in Bloom has carefully sourced mom and expert-tested products for all stages of pregnancy and infancy.
We carry baby carriers, cloth diapers, natural and eco-friendly products, developmentally appropriate toys, breastfeeding supplies, clothes for mom and baby, and so much more. We're a one-stop shop for unique and useful items for mom and baby.
After years of working with parents and teaching students, I was constantly asked where to buy or how to use certain items. I dreamed of a place where parents could come and get trusted advice from people who have deep knowledge of infant development, and be able to buy high-quality products. When you come to our boutique you can help yourself to our complimentary mama-friendly tea and pull up a chair to chat with one of our experts about what you need.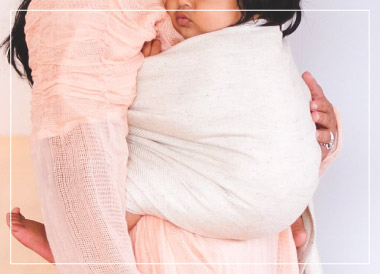 Our boutique saves from you endless hours of research on products; you can chat directly with our experts to find out what will be best for you (and earn store credit in the process!). There's no need to wander aimlessly through aisles of products; we've carefully selected the best, and much of it has been personally used by our team!
We make it easy on you by offering curbside pickup, perfect if your little one is asleep in the car. If you're just far enough away to come in, or don't feel like driving, we'll consult with you over the phone, and mail your order to you. Plus, every 'Bloom Girl' (our affectionate nickname for our sales associates) is a certified bra fitter to help make sure that your nursing bras are as comfortable as they are useful.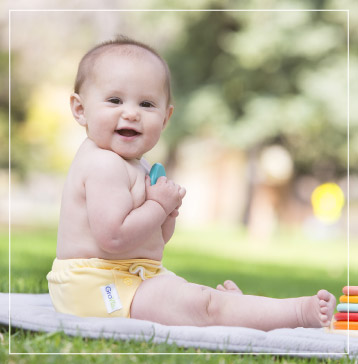 Come for the education, stay for the community.
Babies in Bloom is happy to offer personalized instruction on how to use all products. You can call and schedule an appointment for this if you like, or we're happy to meet you anytime during our boutique hours. Most often parents come to us for personal instruction on babywearing and cloth diapering, and we're happy to demonstrate how to use any products we carry.
Here's just a sampling of brands we carry: