Breastfeeding Classes
BabyFest
BabyFest is our signature annual event that celebrates all things baby.
We bring together companies selling the best products, local experts, and new and expecting parents for a day of learning, product demonstrations, and a chance to win prizes and meet other parents.
Baby Fest is always a customer favorite! Parents tell us how much they love attending each year and how much they learn from our speakers and panel experts.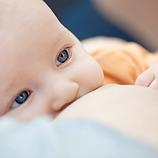 Breastfeeding 101
One of the key ingredients for a successful breastfeeding experience is education! Learn techniques that will help you both get off to a good start and avoid common problems. Topics include latch and positioning, knowing when and how much to feed your baby, and how to know that baby is getting enough. Partners are welcome and encouraged to join you!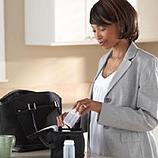 Breastfeeding for Working Mothers: Planning, Preparing, & Pumping
Many new moms worry that continuing to breastfeed once they return to work will be too difficult. It can be done! Gain confidence and learn that with a little planning, you can successfully continue breastfeeding well beyond maternity leave.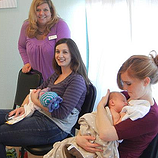 Lactation Lounge
Do you have questions about breastfeeding? Would you like to weigh your baby and see how he/she is growing? Would you like to meet other new mothers and babies? Join us for our Breastfeeding Support Group! This group is open to all mothers in the community and is facilitated by an International Board Certified Lactation Consultant. We meet every Tuesday and Friday to provide encouragement and foster a sense of community. Registration is not required and the class is free.